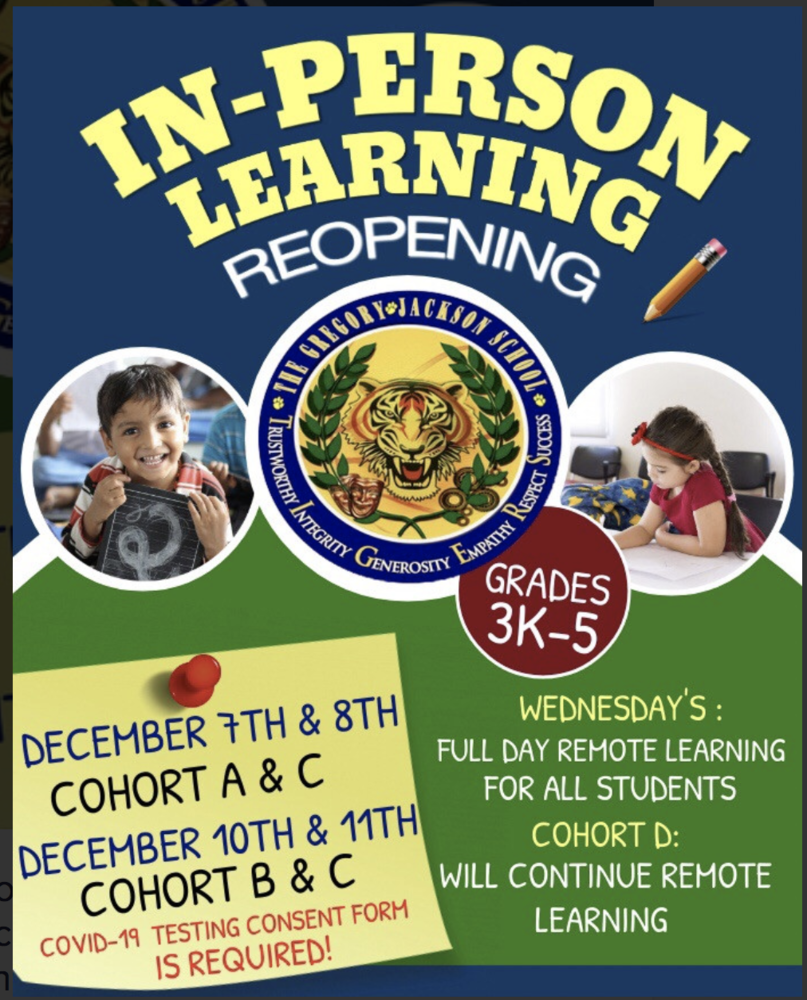 In Person Learning Reopening!!
Nicole Madray
Wednesday, December 09, 2020
Hello GJS Families! We can't wait to see Cohort A&C in the building this morning!
Please remember, any student returning to school building MUST submit a consent form for COVID-19 testing by their first day back in school buildings. students without consent forms on file, who do not have a medical or disability-based exemption submitted, MUST BE moved to FULLY REMOTE instruction.
Fill out the form online NOW using a New York City Schools Account (NYCSA) at: mystudent.nyc
**Also Health Screening MUST be completed on EACH day of arrival. Upon entering the facility you will be asked to provide the results of your screening either by showing your phone or printout of the results. **
https://healthscreening.schools.nyc/